Puppies & Dogs for Sale
Boerne, Tx (San Antonio area)
View Puppies for Sale
About our Puppies
View Dogs for Sale
Yellow females available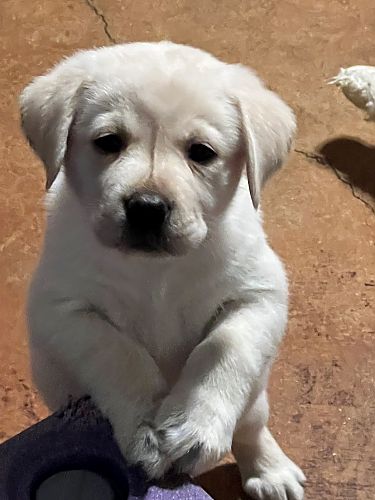 Sire: Noki Ridgeview Snowy Noque MH
Dam: Lily Fairview's Luna's Lily
If you are interested, please complete the attached Puppy questionnaire Email info@fairviewlabs.com for additional information.
About our Puppies
We breed only 1 or 2 litters a year. We breed for temperament and genetic soundness. We breed a pretty, healthy dog, who's a delight to live with. All of our puppies are born and raised in our home. They can go to their new homes at 8 weeks. Before they go home, they will have had their dew claws removed, they will be dewormed at least 2 times, and they will have had their first parvo/distemper vaccination. They are fed ProPlan Puppy, an ultra premium puppy food. They will have been exposed to playing inside and outside, on several different surfaces, will have been well socialized with people and our other dogs, and they will have played with various toys.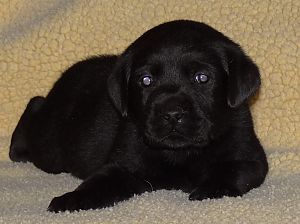 All of our dogs are house dogs. We expect our puppies to also be house dogs. We require that all of our puppy buyers allow their dogs to be inside and outside dogs, and to sleep in the house. We strongly encourage puppies be crated trained. And new owners must agree to obedience train their dog.
All of our litters are from breeding stock with appropriate health clearances, including OFA (or comparable certification) hips and elbows, eyes cleared by a veterinary ophthalmologist, PRA and EIC. All of our puppies are guaranteed to be free from genetic hip, elbow and eye disease for 5 years.
We sell all of our puppies on AKC limited registration which means the puppy cannot be bred or shown in conformation, but may compete in obedience, agility, hunt tests or any type of performance event. This is just one way that the AKC has helped responsible breeders fight against overpopulation of dogs and irresponsible breeding.
This website is designed to give you information about our breeding program, our dogs and our puppies. We do not sell puppies on the internet. We personally meet, interview and qualify each of our puppy buyers.
Our puppies are very special to us, and we expect them to be as special to you. If you are interested in one of our puppies, please contact us. Provide email and phone contact information.
Dogs for Sale
We do not have any older dogs for sale at this time.
Call Beth at 830-229-5425 for additional information.